When I first saw this Sash limited collection in JUICE magazine, I'm falling instantly. Not quite sure why, I'm lusting over black again. I promised myself a while ago, will add more color in my closet, but this black temptation is just too strong to avoid.
So I'm heading to their website and see the entire collection. I like them all! But nothing quite shoot me right at heart to lead my finger hit the 'buy' button.

My first pick is the black asymmetrical dress. But on second thought, I know I won't wear it much, and it will not so wise regarding to the price. Second pick goes to another dresses. Skipped it with very same reason. Then I move to another item, this time is cardigan and blouse. Still, something not right, my heart didn't approve.
FYI, I always shopping with instinct, don't know if it's good or not, but sometimes my instinct works better than my brain.
pics source: satcas/sash

In the middle of browsing around, I remember the midi black dress I bought in Public Affair a year ago. I didn't wear it much, but it only cost me 80k so nothing to lose. I thought it can be the substitute for this 250k Sash dresses. It's not fancy but quite good to be the basic black dress.
So I paired it with my DIY studded jacket, zippered boots, chained necklace and quilted bag. Not too shabby. In fact, I like it. I guess I have to learn to wear skirt sometimes.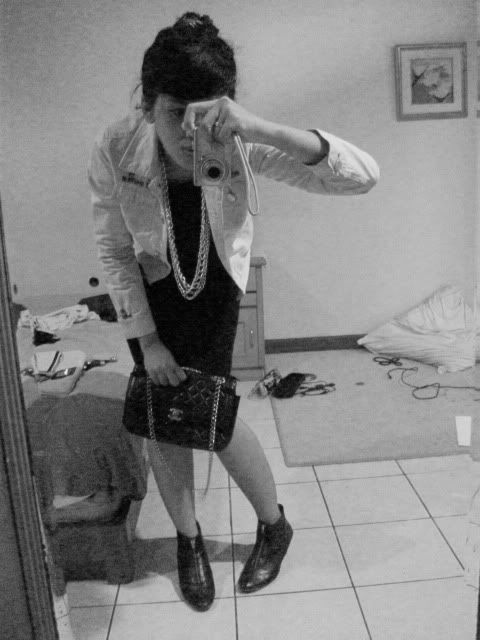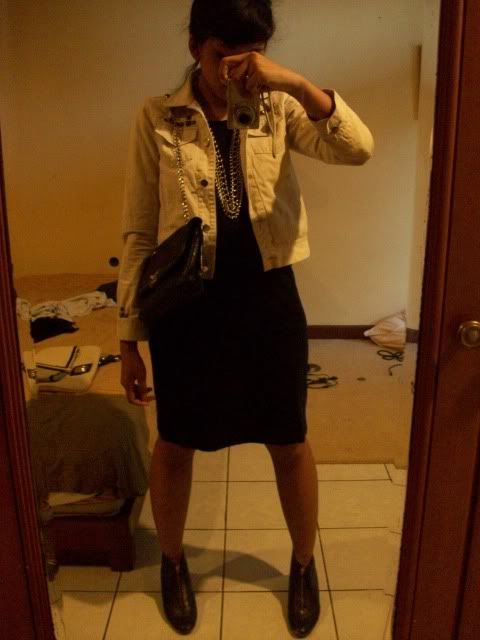 PS: I'm still in lust with the Sash dress. Help?