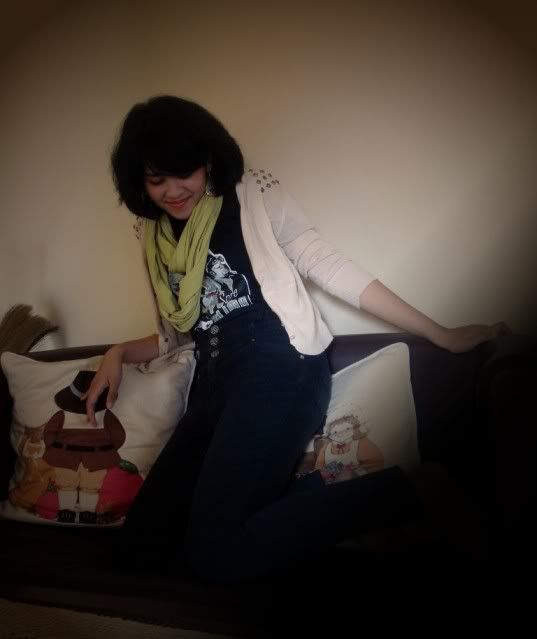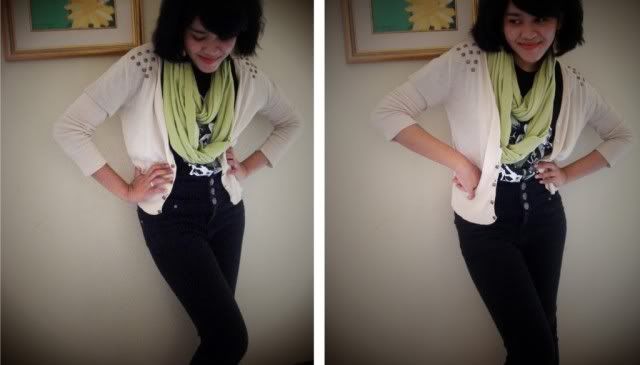 finally!
new post after so long!
i feel so guilty for lack of responses and listings. so so sorry... you'll never know how much i wanna keep up with this blog, but i just can't.. my thesis is killing meee! :"(
anyhow, i'm back! (emang ada yang nyariin? :P)
this
cotton ink
shawl is new, and i love it too much i wear it everyday! tee hee... it remind me to AA circle shawl, only came with better price and more variety. they also develop their product frequently, i would like to purchase all! :D
the stud-ey cardigan, well it's obviously DIY.
while the big teardrop earrings are also new. there's an ethnic bazaar on PVJ yesterday and i can't help myself not to buy something from them! of course it's cheapo, mate. cheap but good. hehehe...
though it's not obvious, but my tee is actually a SORE tee, an indonesian band. i got it for free (yay!) from my hubby's friend. thanks, Idham!
btw, don't you think that green shawl really matched with my neon orange lips? :D
wow, blogging actually make me REAL happy! i wish i could do it more often...
see ya soon (i hope)!
have a nice day!