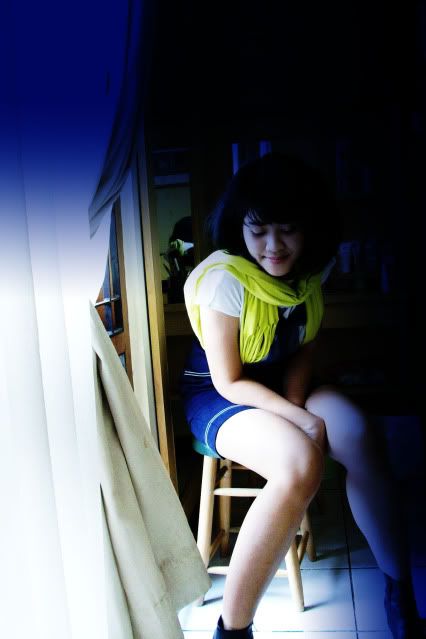 i just did some cleaning on my dressing table. i threw the expired stuffs, and made space for new one. hohoho.. then i found some eye shadows and pigments i never used. i realized i left my face bare for too long. so today i decided to wear some make up, especially to use some eye shadow i rarely wear. and the surprising fact is, it consisted of natural chocolate-y shade! the most subtle colors, and i seldom wear it! oh well...
so i put my bronze e/s, tan pigment (both from MAC) and the dark brown side of L'oreal HIP.
i don't hate the result, nor love it. it's just OK. i miss my teal pigment already. hahaha...
after the subtle make up, let's spice it a bit with bright color!