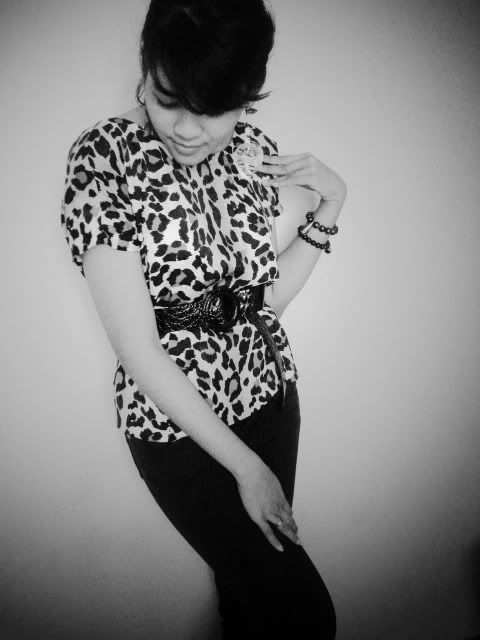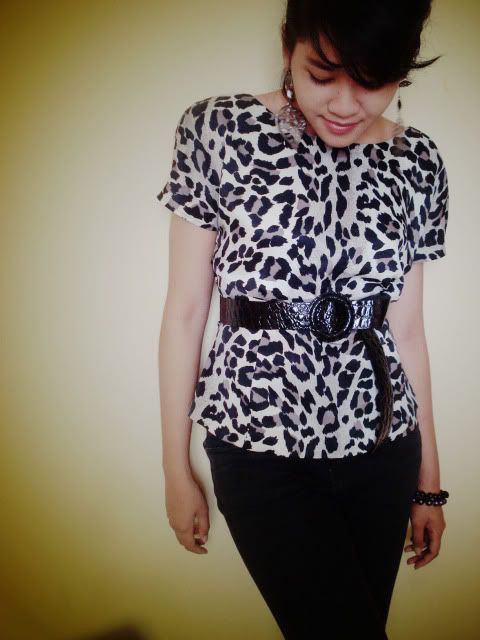 like i promise weeks ago, i'll polluted your eyes with some tiger print! ha!

i actually like this blouse, besides the uproar print, it also came with the silky fabric, right fit and shoulder pads.
usually, i will throw the shoulder pads away very immediately. but we all know shoulder pads is 'in' again, right? anyway it doesn't make me look like rugby player, so i'm gonna let it stick this time.
and hey, check out the backside! i like deep back line, but i always fail to wear that, for these reasons:
a. my back is not really presentable, thanks to acne scars. (what you see is the best my back can be. blame it on photoshop. :p)
b. gampang masuk angin (nah, apa bahasa inggrisnya? XD) the problem is, my back is the weakest part of my body. when the wind hit it, i'm sick easily. and FYI, i feel my throat a bit sore right now, right after i wear that blouse. ha!

but however i still wanna give this blouse a try again someday..

today's soundtrack: adele-right as rain